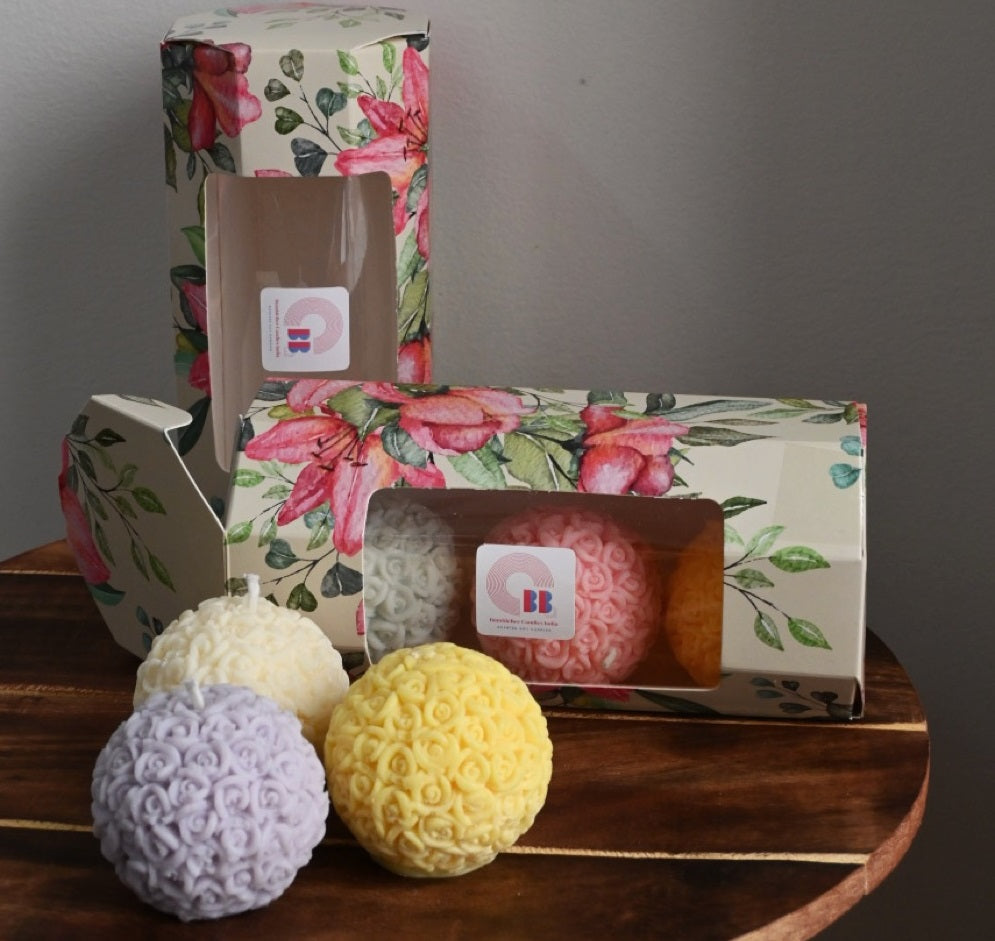 About BumbleBee Candles
Scented Candles:
Each of our candle is hand poured in small batches and are Pinterest Inspired. We offer a wide range of scented candles and selected designs of unscented candles. Our candles are not only scented and aesthetic but are also ethically created with 100% natural soy wax and our packaging is also environmental friendly.
Epoxy Resin Trays:
Each epoxy resin trinket dish is carefully poured with a lot of glitters making every dish unique. Our resin trinket dishes are ultra durable and are easy to clean and maintain 
Made with Love:
Our candles are full of all things good! Besides being environment-friendly, our 100% vegan soy wax gives a clean burn. Our fragrances are subtle and no toxins, carcinogens or pollutants. Light a candle, and brighten up your surroundings today !